Lórien Eck
Art & Design
Email: artwork@lorieneck.com

Phone: 949.357.5510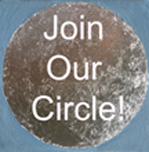 Create with Lórien - Join My Community!

All Original Paintings are available for purchase and private viewing through the artist directly, except a few available exclusively via my galleries. To schedule a complimentary art consultation Join my mailing list, or contact Lórien directly at artwork@lorieneck.com
High quality giclée prints available of ANY original painting. Check out my Shop page for Exclusive signed Artist Proofs and my Fine Art Print Shop!
Commissions:
Original paintings are available for purchase from Lórien Eck, or from current gallery exhibitions. Commissioned pieces are available upon request.
Studio rentals for production, commercial, movies or staging are available. Contact the artist directly.