ART EVENTS

---
I am delighted to be Offering Live Online Small Group Art Classes for Kids Ages 6–12!

Click on this Link or the photo to learn more.



Let's Gather and Support Each Other and Create Art Together!

Art with Lórien New Episodes of "In the Studio" videos on YouTube

One of the ways that I stayed positive, healthy and connected to friends, family and art fans during the stay-at-home orders, was to get together in real time to share in a sacred space of creativity and fun.

In these videos, you'll experience how I create my new collection of mixed-media paintings, along with some instruction, conversation and art making tips.

To explore, simply hop onto my Art with Lórien channel on YouTube to view the entire series and more.

I'll be sharing some new fun videos soon from Waterfront Studios- so Subscribe to be the first to know!

#Seeyouinthestudio




---
My Original Art Collection Online + Now Available on VIDA and Etsy!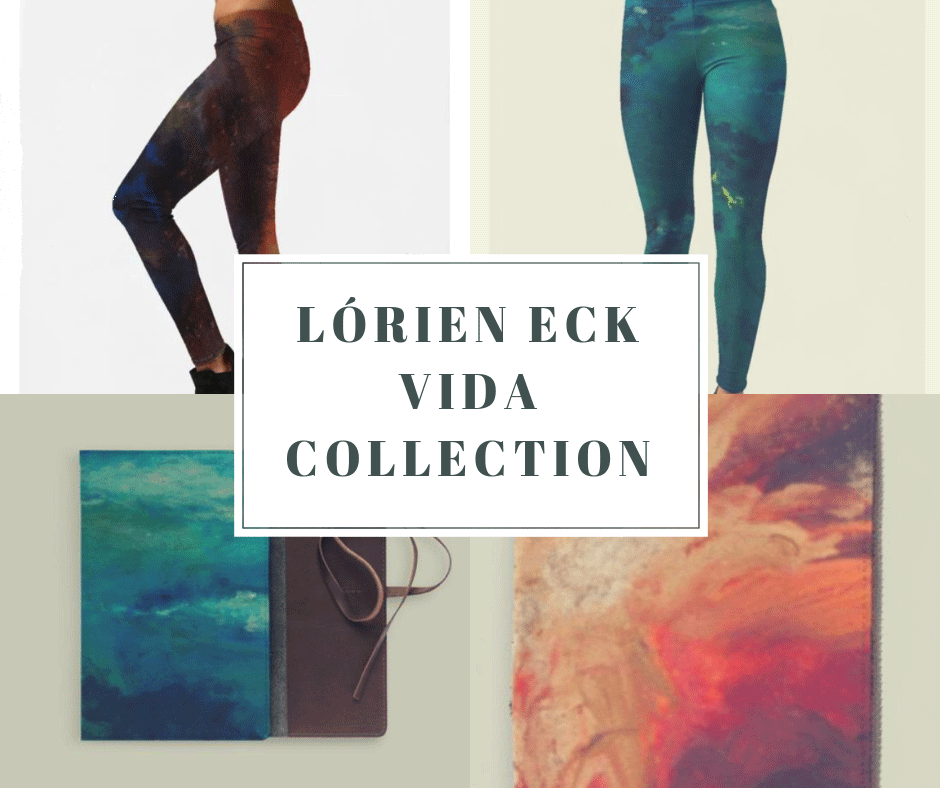 By purchasing a unique Vida piece, you empower the makers of your product to build a better future for themselves and for generations to come.

Press from the Fashion Times-

The VIDA shopper is someone who is well traveled, she's inquisitive, she's thoughtful, [and] every product she brings into her life, she's mindful of how it was made.


Etsy Handmade • Wearable Art • Re-purposed Decor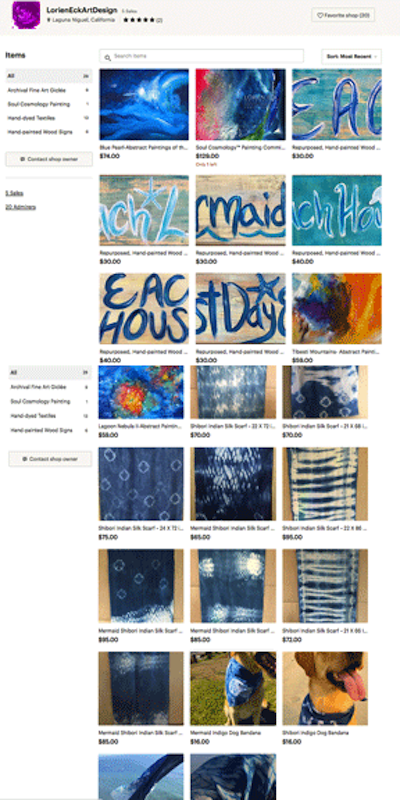 ---
NEW! DESKTOP IMAGES, SCREENSAVER IMAGES, AND GIFT CERTIFICATES NOW AVAILABLE!

More ways to feel inspired and express your passion for art, through these dynamic, abstract digital originals!
We are thrilled to announce a super fun way to include more art, beauty and truth in your life through Exclusive Premium Quality Digital Fine Art Image or Images through our Wallpaper/Desktop/Screensaver Fine Art Packs. In these packs, you can get from one to ten premium Lórien Eck Art & Design fine art digital originals to download to your desktop or mobile device. You can even create a Screensaver with multiple images! How cool is that?

Or to hit a new high this holiday season, give the gift of art, such as a commissioned, personalized Soul Cosmology Painting™ using our new Gift Certificates!