ART EVENTS
My Original Art Collection Online + Now Available on VIDA and Etsy!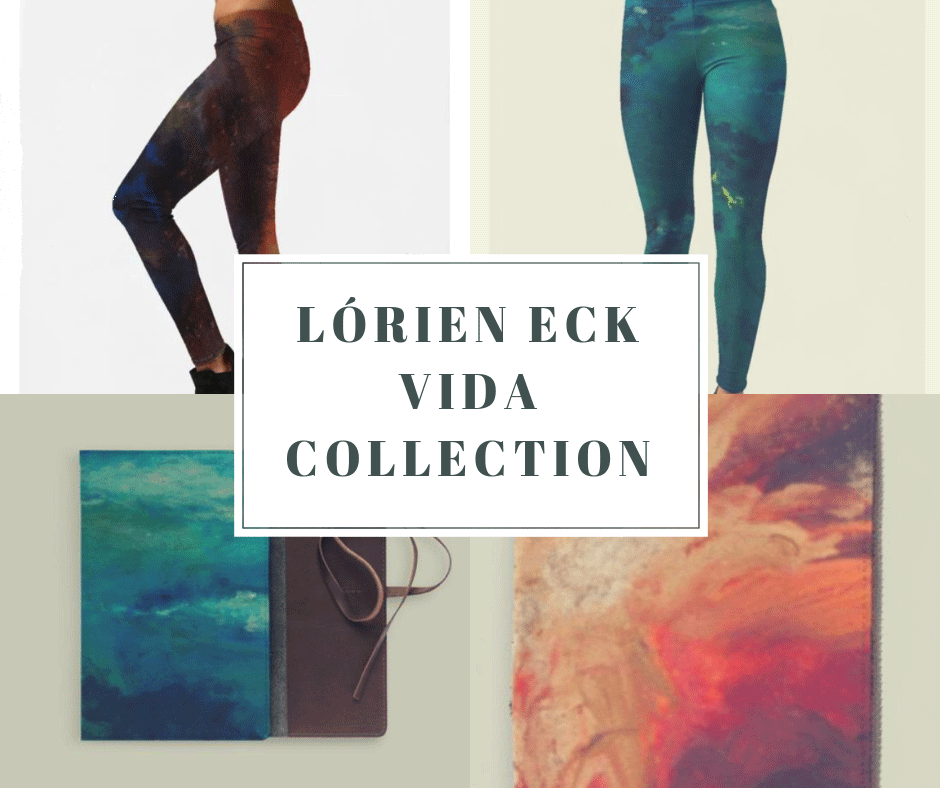 By purchasing a unique Vida piece, you empower the makers of your product to build a better future for themselves and for generations to come.

Press from the Fashion Times-

The VIDA shopper is someone who is well traveled, she's inquisitive, she's thoughtful, [and] every product she brings into her life, she's mindful of how it was made.


Etsy Handmade • Wearable Art • Re-purposed Decor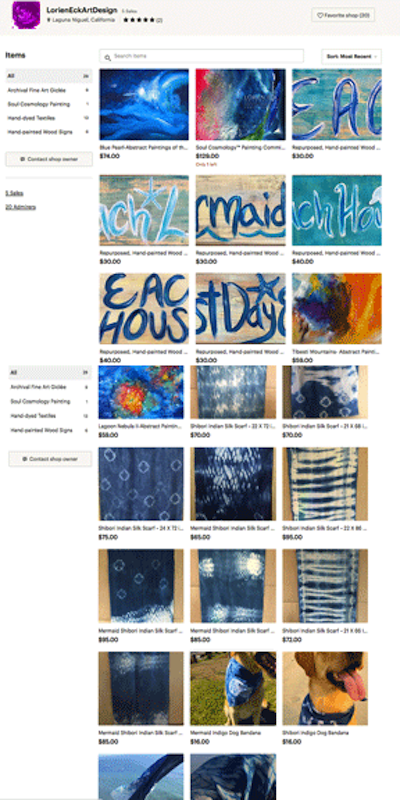 ---

Summer Solo Exhibition in Los Angeles Area NOW EXTENDED!

~ June 1 - October 27, 2017
Gallery 381

Show Dates: June 1, 2017 - October 27, 2017

Final Weeks!!!

Book a private artist-led gallery tour to experience this spectacular solo art exhibition before the show officially closes.
Email Lórien OR call: 949.357.5510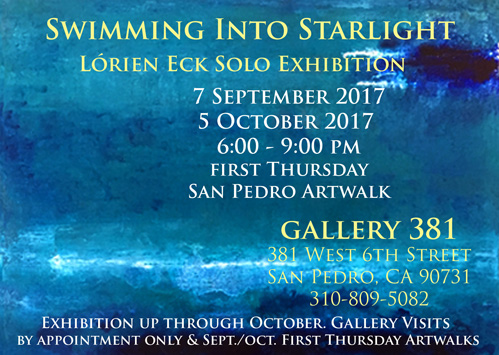 Gallery 381

381 West 6th Street
San Pedro, CA 90731

Gallery Visits by Appointment Only.

Ample metered street parking as well as in 2 city lots, one on the corner of 6th & Mesa & one on 6th & Centre Street. Parking is free before 8:00 a.m. & after 6:00 p.m. during the week & on week-ends. There is also free handicap parking
with appropriate placard.


---

Summer Art Exhibition in Laguna Beach, CA ~ Opens August 3


---

7th Annual CA 101 Art Show- Gift Gallery, Redondo Beach, CA
Theme: It Takes a Village

219 Avenue I, Redondo Beach, CA 90277-5618, United States

Exhibition on June 2 through June 11

Exhibition's Artist Reception: Friday, June 2, at 5:00 p.m. - 10:00 p.m.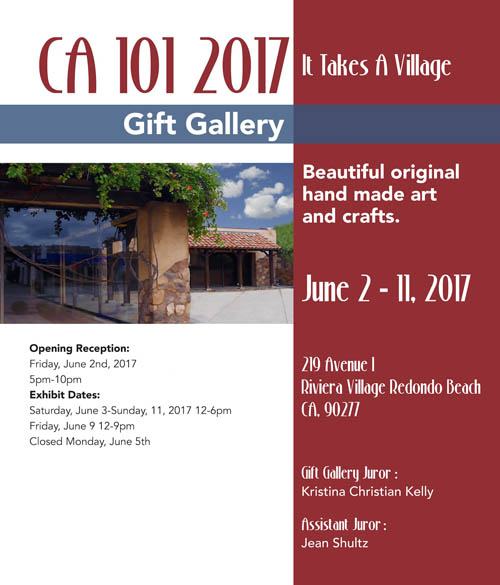 Gallery and Gallery Gift shop Hours:

Saturday, June 3, 2017
12:00 p.m. - 7:00 p.m.

Sunday, June 4, 2017
12:00 -7:00 p.m.

Monday, June 5, 2017
CLOSED

Tuesday, June 6 - Thursday, June 7, 2017
12:00 p.m. - 6:00 p.m.

Friday-Sunday June 8 -10, 2017
12:00 p.m. -7:00 p.m.
All are welcome!


---

ANNOUNCING my HOLIDAY SALE on for a LIMITED TIME up through February 14, 2017
A warm Happy Holidays from my heart to yours! And, to celebrate and thank you, I am delighted to extend a 20% Discount on Selected Original paintings!

For the perfect luxurious gift that keeps on giving for the person in your life who has everything, Give the Gift of light, color, beauty, Give the Gift of Art.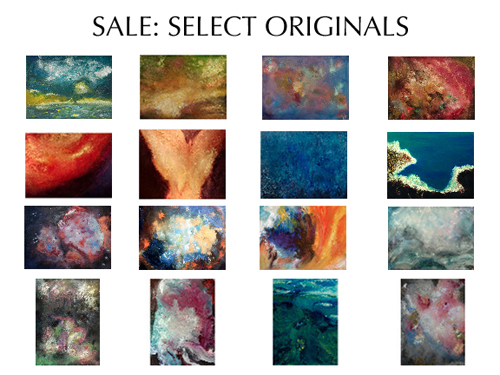 ---
New Art with Lórien Workshop Announced!
I'm delighted to invite you to reconnect with your divine inner artist and discover the joy of painting outside the lines!

Come join me in a 2.5 hour Awaken Your Heart, Nourish Your Spirit Signature Workshop™ exclusively created with your Heart and Soul in mind.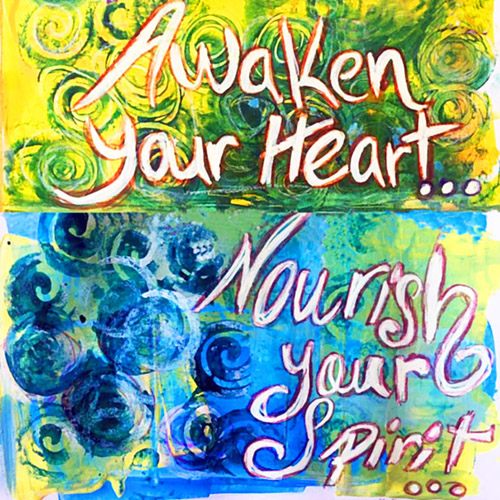 Saturday, November 5, 2016
2:30 p.m. - 5:00 p.m.

Workshop cost: $100 including all materials

Early Bird Special is $90 through October 16, 2016 Midnight PDT.

For more information on this workshop, contact artwork@lorieneck.com

---
NEWSFLASH!

Join us at the Santa Monica Pier Aquarium for a private painting class with Lórien Eck for Heal the Bay members only!
Heal the Bay is an environmental nonprofit organization dedicated to making the coastal waters and watersheds of Greater Los Angeles safe, healthy and clean. Membership with Heal the Bay starts at just $25!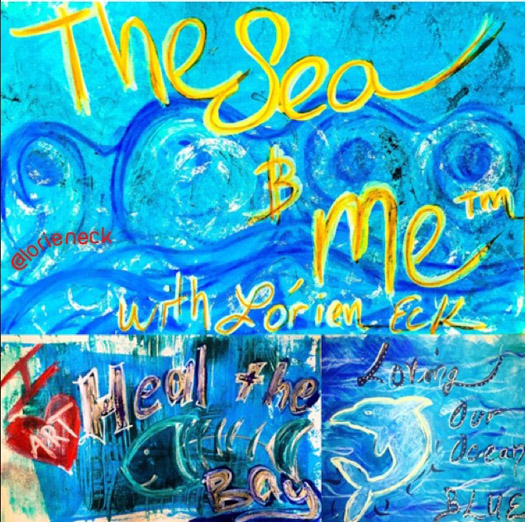 The Sea & Me™ An Experiential Painting Workshop with Lórien Eck

Wednesday, October 5, 2016
6:30 p.m. - 8:30 p.m.

Santa Monica Pier Aquarium

To learn more about the event and to Sign Up, click on this Event Link





---

SUMMER 2016 ART EXHIBITIONS
Laguna Beach, CA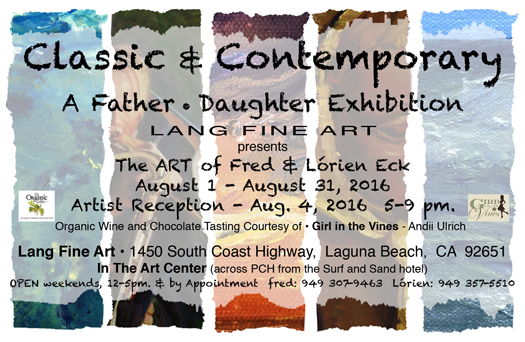 ARTIST RECEPTION
August 4, 2016
5 p.m. - 9 p.m.

You are cheerfully invited to our Artist Reception happening on 1st Thursdays ArtWalk!

We are delighted to offer an organic wine and chocolate tasting experience featuring local small businesses.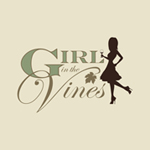 Local wine consultant and sommelier, Andii Ulrich, WSET-3,FWS of Girl in the Vines will present a selection of Laguna Beach's Organic Cellars wines paired with premium organic chocolate from Cocoa Parlor, Laguna Niguel.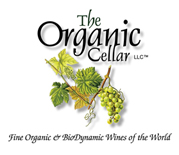 For additional information visit www.girlinthevines.com. Follow Andii on Instagram/Facebook @girlinthevines and for the complete portfolio visit www.theorganiccellar.com and follow us on Instagram/Facebook @theorganiccellar



Virtual Tour of Our Summer Exhibition at Lang Fine Art, Laguna Beach. Feel free to Subscribe to Art with Lórien for more!


Santa Monica, CA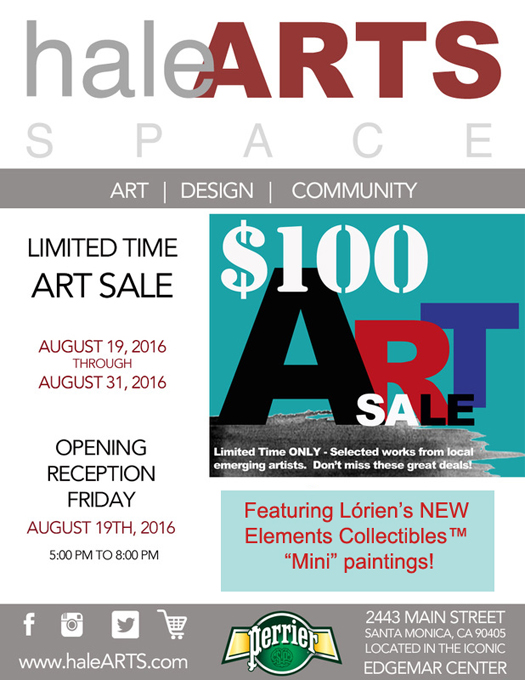 ---
We are excited and happy to announce a new online channel, Art with Lórien!



Awaken Your Heart, Nourish Your Spirit™ through the magic and wonder of creativity and making art together!
Join Lórien Eck, an award-winning educator who teaches people of all ages about the wonders of color, texture and the magic of the creative process.
Lórien's passion and purpose is to inspire, encourage, inform and support you in connecting with your inner fire of creativity. To support you in Awakening your Divine inner artist, we offer an informative and fun series of videos hosted on the Art with Lórien YouTube channel. We currently offer the Foundation Series, a Tools of the Trade series and more. Head on over, explore and play, and
Subscribe to be the first to know!
We are excited to launch new Online workshops, offered exclusively via Art with Lórien! Be in the know, join my community!
---
NEW! DESKTOP IMAGES, SCREENSAVER IMAGES, AND GIFT CERTIFICATES NOW AVAILABLE!

More ways to feel inspired and express your passion for art, through these dynamic, abstract digital originals!
We are thrilled to announce a super fun way to include more art, beauty and truth in your life through Exclusive Premium Quality Digital Fine Art Image or Images through our Wallpaper/Desktop/Screensaver Fine Art Packs. In these packs, you can get from one to ten premium Lórien Eck Art & Design fine art digital originals to download to your desktop or mobile device. You can even create a Screensaver with multiple images! How cool is that?

Or to hit a new high this holiday season, give the gift of art, such as a commissioned, personalized Soul Cosmology Painting™ using our new Gift Certificates!