CREATE YOUR SOUL COSMOLOGY™ PRIVATE MENTORING PROGRAM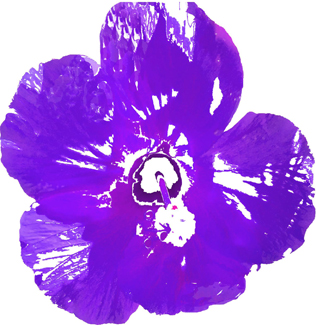 Create Your Soul Cosmology™ Private Mentoring Program
Awaken & Nourish Your Divine Inner Artist to Create Personalized Healing Art that Empowers
A customized 8-week creative, healing journey for your Soul with artist Lórien Eck.

Over the course of this holistic art program, which culminates in the creation of your own Soul Cosmology™ painting, you will begin to recognize "you" again, inviting in the most precious aspects of yourself: your true essence, harmony, beauty, personal power, strength, balance, and peace.

Your Soul Cosmology™ -- a painting of your Soul -- is a mirror and reminder of your bright inner light and Eternal beauty. This program is two-fold: you will engage in deep soul work while becoming an artist.
Is this What You are Seeking?
• You're feeling stuck, stagnant, lost, bored, frustrated, confused or just at a loss to how/where to start or continue.

• Having trouble making the time/space for creative endeavors

• You've reignited your art practice through my other courses included, but you're feeling a yearning to learn more, yet require support.

• You have a growing stock of art supplies, but you don't know what to do with them.

• You desire to use art making as a means of self-exploration and personal growth and the idea of having on-one guidance would feel so
luxurious and just what you've been craving!

• Or perhaps you have picked up coloring supplies, some books and have begun to explore your creative inner child yet still feel called to
create something more personal, healing and transformative?

Regardless of how you landed here, I am happy to support you in nourishing your beautiful creative self and help you take your art and creativity to the next level!
My Create Your Soul Cosmology™ Private Mentoring Program is an 8-week, customized journey implementing my Aloha Method™ where I gently guide you to create a mixed media Soul Cosmology™ painting. Through our journey together, I demonstrate many of my personal painting techniques, while supporting you to create a large Soul Cosmology™ original painting from start to finish.

The process is broken down into easy, mini lessons that explore color theory, translucent layering, value contrast, expressive mark-making, dripping and drawing.

I also offer invaluable prompts and exercises to support letting go, connecting to your intuition and managing your "inner critic".

By the end of the 8-weeks together, you will have the epitome of a unique, individualized painting that reflects your Soul's unique beauty and light.

A soul's essence cannot be contained in a word, or even a phrase. And so, using my spiritual insight, artistry and guidance, together we identify your unique soul qualities/gifts and I support you in expressing them through light, color, texture – from Spirit to matter.

I invite you to imagine learning how to create your own Soul Cosmology™ Painting to…

• Continue or start to build and create a strong foundation of your skills and knowledge of the elements of art and the principles of design.

• Create original art through learning art skills and skillfully implementing various art media like: paints, inks, mixed media elements, colored
pencils, stencils, markers, pastels, and more with my expertise in mixed media art making to support you!

• Deepen the connection to your own inner resource of juicy creativity to enhance feelings of inner peace, self-healing, self-empowerment
and well-being.

• Energize your life through incorporating more creativity into your daily routine thus boosting your confidence and capacity for creating
whatever you can imagine!

• Beautify a space with your painting, which serves as a symbol of communication reminding you of your growth
and the light that is YOU!

I know from direct experience what it means to follow my passion and to follow my Soul's yearning and calling for liberated self-expression through color and more art making! I also know what it means to serve, to feel the call to serve humanity, to serve from the heart and to wish to make the world a better place and truly make a difference in people's lives.

How Does it Work?

In this 8-Week Program you will create your own Soul Cosmology™ painting.

Here's how we do it:

• One 90-minute session and seven 50-minute one-on-one weekly coaching sessions focus on the creative process of your Soul
Cosmology™ painting as well as answering all your specific questions regarding your current art projects.

• I'm here for you – You are welcome to send emails for review and questions that may address materials, techniques, resources and
specific challenges in your creative process. I will review your emailed questions, look at art images that you send for feedback and we
will discuss these in your weekly sessions.

• A longer, personalized intake session that takes a deeper dive into you and your specific needs.

• Learning Guide filled with – A series of creative prompts, exercises, materials

• A heartfelt, uplifting approach to painting that's different from anything else you've learned.

• In person sessions available upon request and pricing to be determined by location and travel requirements.

Bonus materials include:

• Discounts on purchases of my other online learning programs
• Lifetime Access to my two online videos courses (total retail value $144)
• Access to my private recommended art supplies and resource lists
• Downloadable audio meditations to support your creative practice.


---
Investment/Contribution: $995 (you save $55)

Or three payments of $350 (Contact me for this option)


Let Me Support You

~ by helping you to trust your creative instincts and intuition
~ by sharing tips for self-coaching, quieting negative self-talk and and managing the inner critic
~ by guiding you with support in selecting materials, techniques and resources
~ with practical ideas for setting up a working studio and fueling your passion to create!

What You Can Expect

~ full permission to express yourself creatively, without any fear of judgment.
~ gentle encouragement from someone who understands the highs and lows of the creative process
~ enthusiastic and insightful support while helping you stay in alignment with your creative vision
~ guidance in selecting materials; techniques for using those materials, and resources to further your skills ~ inspiration to
plan and maintain a sustainable creative practice

Want to Chat?

Contact me for a free 15-minute consultation to see if it's a good fit!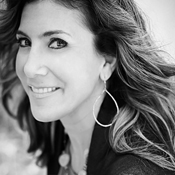 About Me

After following my calling to serve and teach one of the toughest demographics in the country (South Central Los Angeles), and for more than a decade, I could not resist the calling deep in my Soul to become a full time artist and designer. I loved those years and have taught thousands of youths and adults with much reward, success and satisfaction, yet I was feeling a deep tug to move on. I knew that I had to dedicate my time, energy, resources and Soul to my art and sharing my love of teaching in other ways. I took that leap and have continued to create and cultivate pathways to share my joy of the incredibly healing creative process. And, my home is full of daily reminders of my courageous choices through the many original mixed media paintings that I have created over the years.

My heart sings with delight when I am creating and playing with color and my vision of beauty. It brings me much joy and freedom, and I am inspired share this creative fire with you through this very unique one-to-one learning program that I have created with your heart and Soul in mind.


KINDNESS
"I love my Soul Cosmology painting! It's wonderfully unique and a beautiful piece of original art. Every time I look at it I feel a sense of peace and connection to a spiritual world that is much greater than myself. Thank you for sharing your gift Lórien!"
~ Lori Schaffhauser, Television Industry Executive
I first fell in love with Lórien's art several years ago when some of her works were being shown at the Ritz-Carlton Laguna Niguel. I love what she creates. When she recently emailed me that she was giving a workshop I jumped on the opportunity! Lórien is a born teacher. She helped me create several paintings. She also uses guided meditation to bring out your inner artist and creativity. The workshop was so inspiring. The next day I ran out to get my art supplies. I could hardly wait to get home to start painting my new creations. I would highly recommend taking Lórien's workshops. She also teaches advanced art workshops which I will take full advantage of. Thank you Lórien for inspiring me to the extent that you have!
~ Ava Guiness, Laguna Niguel, CA