ART WITH LORIEN ONLINE
Awaken Your Heart, Nourish Your Spirit through the Magic and Wonder of Creativity and Making Art Together!




Join Lórien Eck, an award-winning educator who teaches people of all ages about the wonders of color, texture, and the magic of feeling good through creative self-expression!

Lórien's passion and purpose is to inspire, encourage, inform and support you in connecting with your inner fire of creativity. To support you in Awakening your Divine inner artist, we offer an informative and fun series of videos hosted on the Art with Lórien YouTube channel. Check out some of them below!

We are excited to launch new Online workshops, offered exclusively here via Art with Lórien! Be in the know, join my community!





The Foundations Series focuses on the basics of the artistic creative process. We explore and play with these fundamental layers to build/refresh skills, increase knowledge and develop confidence in art-making.

In these videos I teach you how to:

- Mix your own colors to create colors, tints, tones and shades
- Create your own lines designs, shape and form compositions
- Create original art using various art media like: gouache paints, oil pastels, colored
pencils and markers
- Create original collage, abstract, geometric, landscape and doodling compositions
- And, much, much more!







CLICK HERE FOR MORE ART WITH LORIEN ART CLASS VIDEOS!



ART SUPPLIES LIST
Click here for Art with Lórien Supplies Resource Page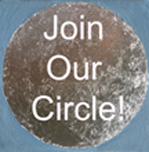 Create with Lórien - Join My Community and be the first to know about new class offerings and events!